Unfortunately, due to the government advice, I have to temporarily close the club.
We are currently doing zoom lessons for students within the club and videos with forms will be given out at Dai Sifu's discretion.
With enough interest, there will be a beginners class via Zoom. 
Keep training! 
Hung Leng!
Regular Lessons:
Tuesdays and Thursdays
7.30pm till 9pm
Isleworth & Syon School Gym
Training Fees:
£10 per lesson
Annual Federation membership & insurance fee: £35
(under 16's must be accompanied by a parent or guardian for their first lesson)
Location:
Isleworth & Syon School Gym
Isleworth & Syon School
Ridgeway Road
Isleworth, Middlesex
TW7 5LJ
How to get here:
If you enter through church road and head towards the back of the school. 
Go through the alleyway, there will be some blue shutters enter through there. 
Alternatively give me a call and one of the students will guide you in.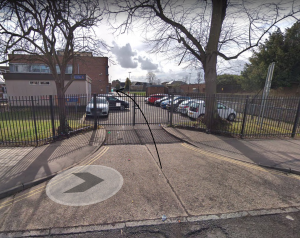 This is a video to show the route you should take, if in doubt call the number on this site.
Train: Isleworth (from Waterloo)
Tube: Osterley (Piccadilly Line)
Bus routes: 117, 235, 237, H28, H37, H91
ADDITIONAL LESSON:
Sundays 11am till 12 noon at Feltham / Hanworth Air Park Leisure Centre
Training fee: £7 per lesson
Location:
Hanworth Air Park Leisure Centre & Library
Uxbridge Road
Hanworth
TW13 5EG